Early Tuesday morning, an employee was starting her day at the Georgia Welcome Center, just across the South Carolina border, when she noticed a garbage baglying next to a trash can.
In an effort to tidy up, she bent down to put the bag back into the bin, but stopped in her tracks when she heard a pained cry.
There, inside the trash can, shiny marble eyes belonging to a tan Chihuahua weighing no more than 6 pounds stared back at her.
The staffer immediately lifted the scared animal out of the bin and brought her inside. Not sure what to do with the abandoned dog, and fearful that her supervisor would arrive any minute, the woman called a coworker who had previously volunteered with Hart County Animal Rescue for advice.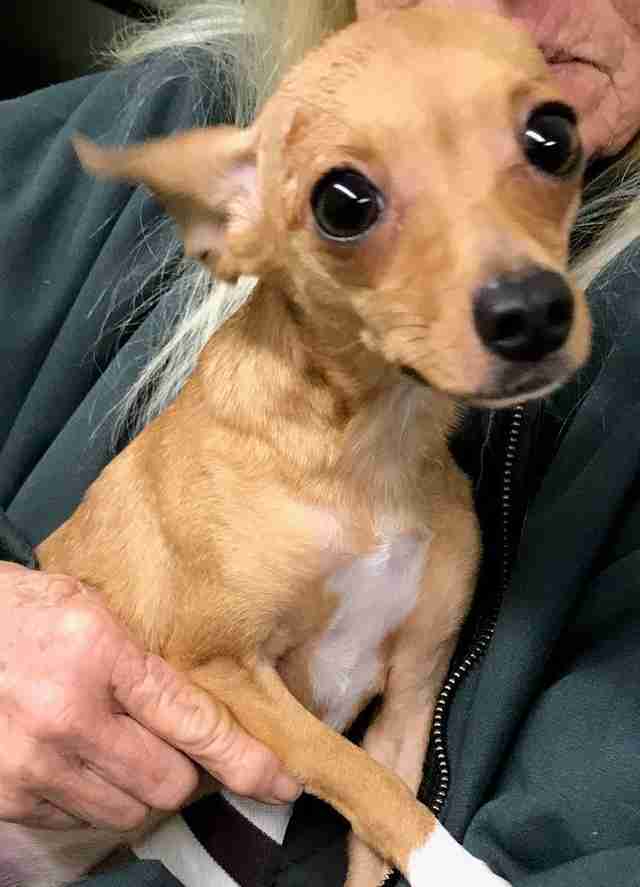 The dog, now named Carolina, was brought to the vet, and held overnight for observation. "She was wet, cold, hungry and scared to death," Judy Partain, director of Hart County Animal Rescue, told The Dodo. After a week of freezing rain in the area, it seemed a miracle that the frail, young dog had escaped the worst.