Last week in a courtroom, victory came for a pit bull named Caitlyn who was found with her muzzle taped shut in 2015.
William Dodson was sentenced to five years for felony animal cruelty charges after, along with 15 years for unrelated drug and weapon charges.
"The maximum sentence handed down by the judge is a victory for us and for all animal cruelty victims around the world," says Aldwin Roman, the director of anti-cruelty and outreach for Charleston Animal Society, the organization that helped Caitlyn. "But beyond the actual punishment this was about more than this case as the both the Solicitor and the Judge stated. Our communities will not tolerate these crimes and we must do more to change how our animal protection laws are structured and how these crimes are viewed by the justice system."
The sentence stems from an incident occurring during Memorial weekend in 2015. Dodson had reportedly bought a pit bull, later named Caitlyn, for $10 from her previous owners in the North Charleston neighborhood in South Carolina.
A few days later, the dog showed back up in the North Charleston neighborhood with her muzzle bound so tightly shut with electrical tape the blood circulation to her tongue was cut off.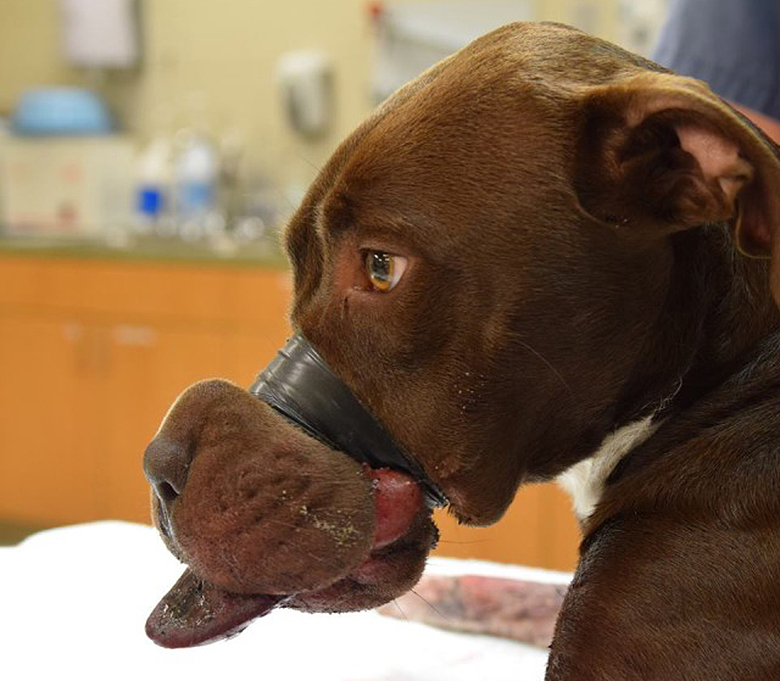 "I responded to the 911 call along with North Charleston Animal Control and I will never forget that day," Roman says. "I remember it like it was yesterday — seeing the fear, the trauma in her eyes, and the excruciating pain she must have been feeling. And I'll never forget the cry she let out when that tape was finally removed after being on her muzzle for 36 hours — 36 hours of pain, 36 hours of torture."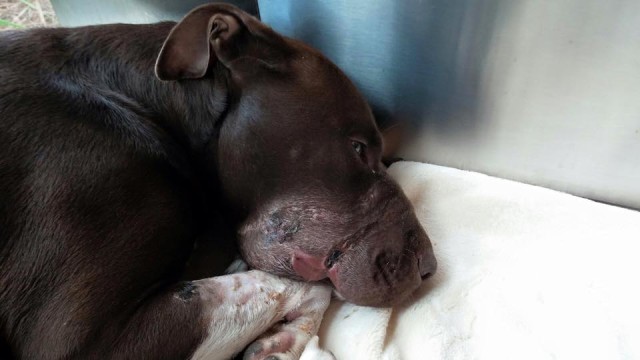 Caitlyn's owners provided a description of the person who purchased the dog to police officers. Later, Dodson was arrested and admitted he taped Caitlyn's mouth shut because she was barking too much. He was charged with ill treatment of an animal involving torture.


Dodson has been in jail since the arrest, after facing drug and weapon charges in an unrelated case.
Last week, his fate was determined by our criminal system. Judge Markley Dennis sentenced Dodson to  five years for what he did to Caitlyn, along with 15 years for the drug and weapon charges. The terms will be served concurrently. He did state he wished he could have handed down a longer sentence.
"Although Caitlyn's abuser only received five years, the maximum sentence, for the crime, the 15 years he received for the weapons and narcotic charges are a direct result of Caitlyn," says Roman. "This person has been a career criminal with over 31 convictions and it was not until he abused an animal that he hit a brick wall. His bond was revoked for a previous crimes using evidence from Caitlyn's case."
While his life is now behind bars, Caitlyn has not only recovered but is thriving.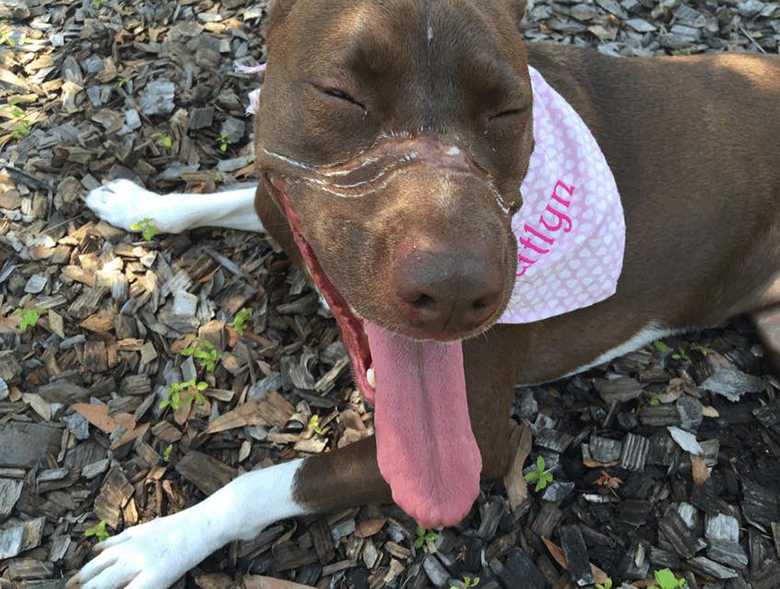 After her story went viral, she became the dog ambassador for animal abuse, was named "Survivor of the Year" by People Magazine, raised thousands of dollars for organizations and is able to just be a dog, after being adopted by her foster family.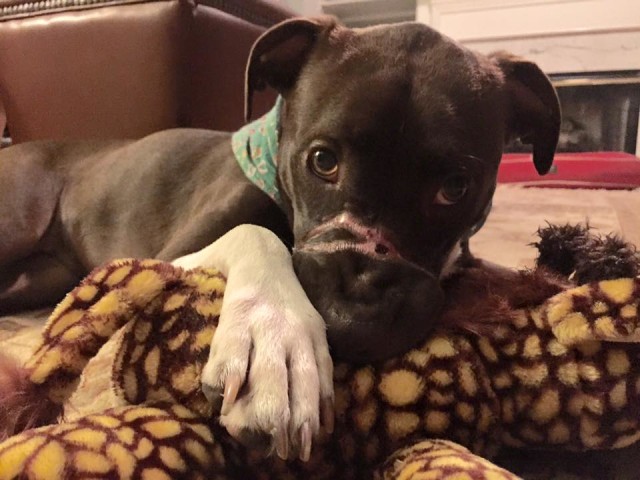 She goes on runs, plays with toys and is very much loved. And while her physical scars have healed, she is still dealing with some emotional issues, like being scared of men.
"She will forever remember the trauma and feel the anxiety as a result of her abuse, but now she is safe and happy with her foster family for the rest of her life" says Roman. "I don't think she realizes the impact she has had on our world but I do hope she will one day forget what she had to suffer through."